Transforming your organization with G Suite Tips and best practices
Overview of features, best practices, and more!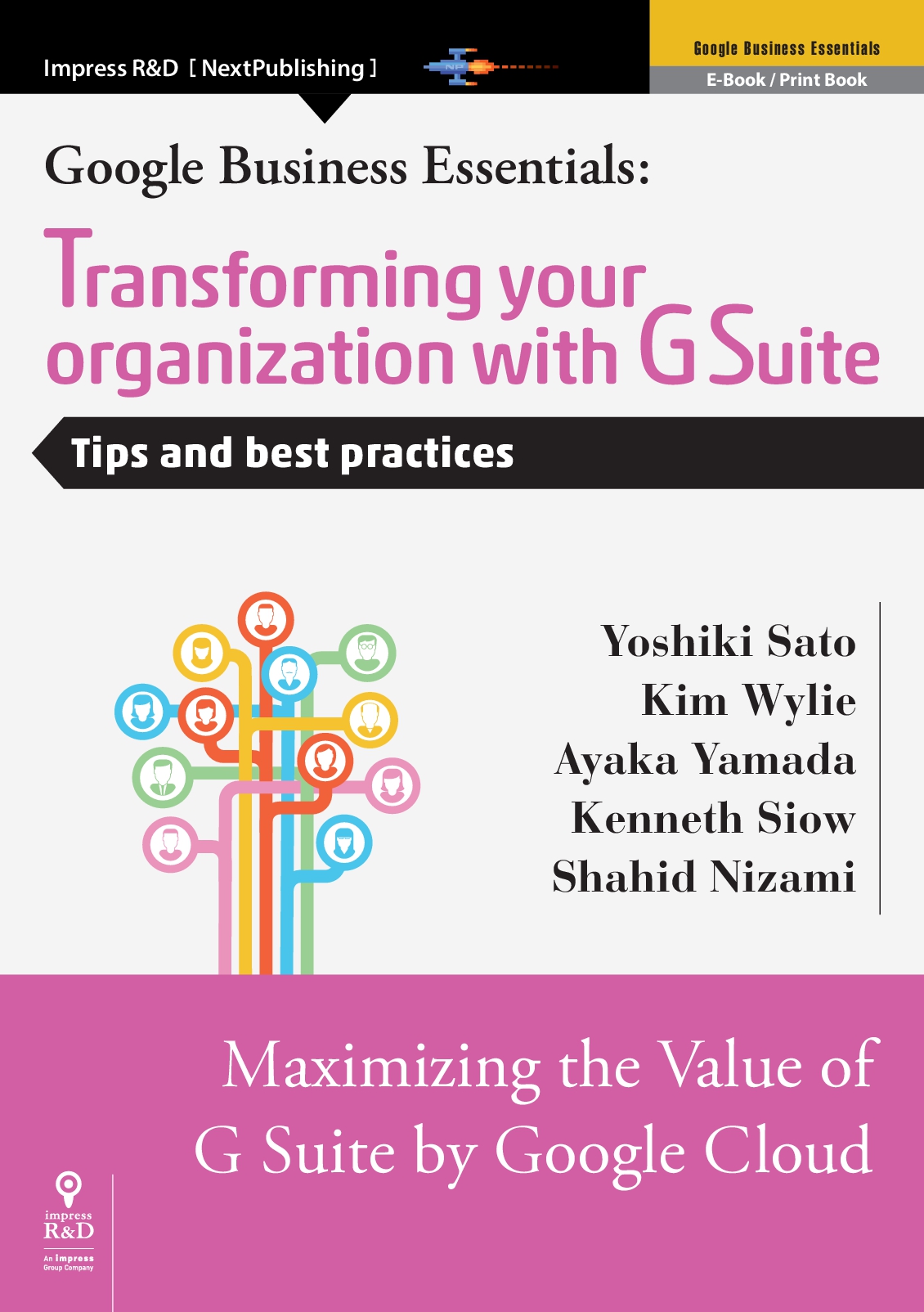 A compact overview of G Suite, Google's suite of cloud productivity and collaboration services. Over 3 million businesses have gone Google to transform the way they work. Whether you're a startup or a large enterprise business, this guide outlines tips and best practices to successfully transform your business with G Suite by Google Cloud.
See how G Suite can transform your business! Learn about:
1. Introduction to G Suite
2. Understanding Google Cloud Security
3. Get Started with G Suite
4. Change Management
5. Use cases from existing customers
電子版 ¥1,500 小売希望価格(税別)
印刷版 ¥1,800 小売希望価格(税別)
---
お好きな販売サイトにてご購入いただけます
---
基本情報
発行日:2017/12/08
発行社:インプレスR&D
ページ数:98(印刷版)
ISBN:9784844397878
---
目次
Chapter 1: Understanding G Suite Security
Chapter 2: Getting Started with G Suite
Chapter 3: Change Management
Chapter 4: Use cases from existing customers
Chapter 5: Merits of Deploying G Suite
---
著者紹介
Yoshiki Sato
Yoshiki Sato is an experienced technology advisor and author. He worked at Hewlett-Packard, Microsoft and Google for over 16 years as a Solutions Engineer, Developer, IT consultant, and Product Manager, specializing in enterprise business and he is working for Google as a Technical Specialist Lead for Google Cloud.